Taking the plunge is a daunting prospect for many. But with proper preparation, swimming after getting an ear piercing can be a safe and enjoyable experience.
Whether you are preparing to jump into a pool or take a dip in the ocean, there are steps that you should take before diving in. This guide will provide all the necessary information so that your first swim after getting pierced ears can be fun and worry-free. From tips on preventing infection to advise on dealing with pain, this article has everything you need to make sure your time in the water is both safe and enjoyable.
So if you're ready to take the plunge, read on for more!
Preparing for the Plunge: What to Expect After Ear Piercing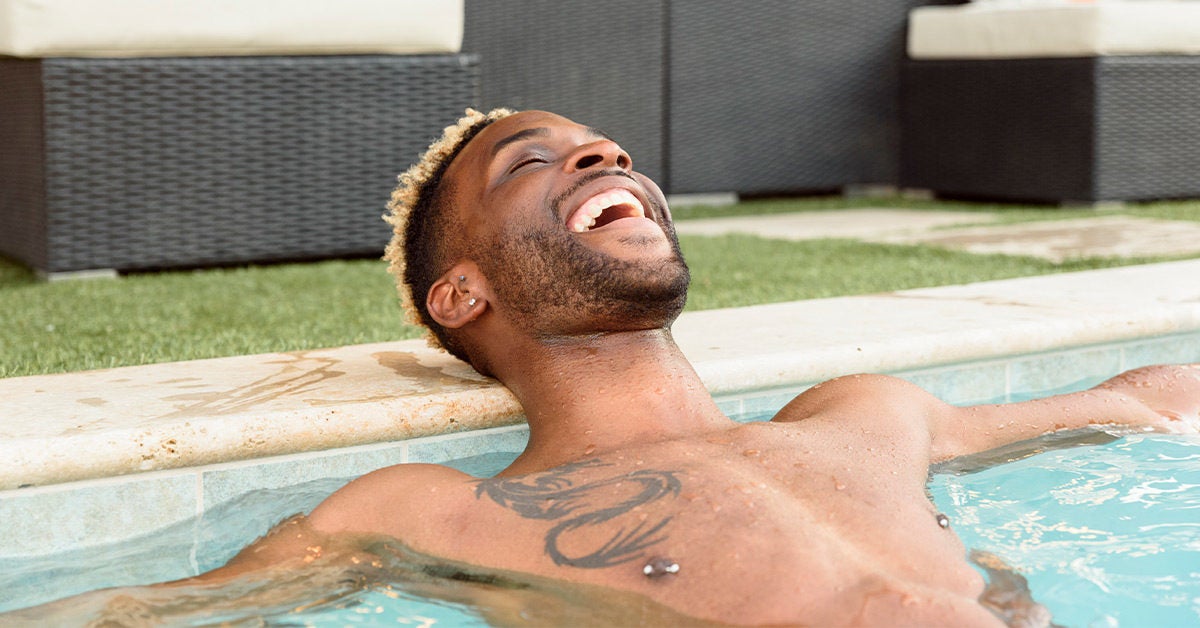 After you've taken the plunge and had your ears pierced, it's important to take precautions when swimming. While ear piercings can be a fun way to express yourself, they also come with certain risks and considerations.
Here are some things to keep in mind when preparing for a swim after getting your ears pierced: 1) Keep it Clean – You must keep the area around your piercing clean. Use an antibacterial soap or saline solution after each swim session to get rid of any bacteria or contaminants that may have been introduced while in the water.
2) Avoid Chlorinated Water – If possible, avoid chlorinated pools as chlorine exposure can irritate newly-pierced skin and cause infection. Stick with saltwater pools instead; this will reduce irritation and help disinfect the wound without causing additional harm.
3) Wear Earplugs – To protect your new piercings from contamination by pool water, make sure you wear earplugs while swimming (even if it's just a quick dip). This will also prevent pressure build up inside of your ear canal which can lead to pain and discomfort during dives underwater.
4) Give Yourself Time To Heal – While itching is normal during healing don't scratch at your piercings! Allow time for the wounds to close properly before jumping back into the pool again; this could take anywhere from 4-8 weeks depending on how quickly you heal. By following these simple steps, you'll be able to enjoy safe swimming even after having recently gotten your ears pierced!
Understanding and Minimizing Infection Risk
Ear piercings are a great way to accessorize, but they can also present an increased risk of infection if not cared for properly. To mitigate the risk of infection from swimming after ear piercing, it is important first to understand the potential causes and then take steps to minimize them.
Bacteria that result in common infections like boils or abscesses often enter through small cuts or openings on the skin caused by poor hygiene, which means that cleaning your ears regularly with warm water and soap before and after swimming is essential. Additionally, you should wash any items used for swimming such as towels or swimsuits immediately afterward to prevent contamination from pool chemicals.
Finally, wearing waterproof bandages over recently pierced ears while swimming can help keep out bacteria-filled water until your piercings have healed completely. With these simple precautions in place, you can enjoy a safe day at the beach or pool without worrying about putting your health at risk.
Tips for Enjoying Safe Swimming Post-Piercing
Swimming is a great way to cool off and have fun in the summer, but it's important to take extra precautions after a recent ear piercing. Here are some tips for enjoying swimming safely post-piercing: 1.
Wait at least two weeks before taking the plunge. Your ears need time to heal fully from the piercing procedure and get used to their new jewelry. It's best if you can wait longer than two weeks, as this will help ensure that your piercings don't get infected due to exposure to the water.
2. Be sure to wear protective covers over your newly pierced ears while swimming or showering, even after they've healed completely.
This will keep bacteria and contaminants out of your freshly pierced ears and prevent infections or irritation caused by chlorine or other chemicals found in pools or hot tubs. 3 .
Before jumping into a pool, check with lifeguards or staff about any special rules regarding earrings – some places might require you to remove them before entering the water as an added safety measure! 4 . After getting out of the water, dry off your ears thoroughly – use a soft towel rather than rubbing them vigorously – then apply an antibacterial solution on each side of both piercings (this should be done once daily).
This will help prevent any infection-causing bacteria from settling into newly opened skin cells around your piercings during the healing period.. 5 . Finally, remember that careful care is key when it comes to healing from body modifications like ear piercings – so make sure you're vigilant about protecting yourself against potential risks when going for a swim!
Conclusion
How long to wait to swim after ear piercing? Swimming is a great way to stay active and have fun, but if you've recently gotten your ears pierced, it can be dangerous. Taking the proper safety precautions is important for preventing infection and other issues.
After getting your ears pierced, wait at least one month before taking a dip in the pool or ocean. Make sure to clean both your piercings and the swimming area before entering the water.
Be sure to wear waterproof earrings when swimming as well. By following these simple steps, you can enjoy safe swimming after getting your ears pierced without worry!