In recent years, there has been a growing emphasis on diversity in modern entertainment. From TV shows to movies, producers are actively making an effort to represent different cultures and backgrounds.
But the question remains: how far have we come? This article will explore the progress that has been made and discuss areas where more work can be done to create truly inclusive forms of entertainment for all audiences.
We will look back at some of the iconic moments in history which marked a turning point for diverse representation as well as examine current trends within popular culture today.
By taking both a historical and contemporary perspective, this article aims to provide insight into how far society has progressed when it comes to creating entertaining content that celebrates our differences rather than ignoring them.
Historical Overview of Representation in Media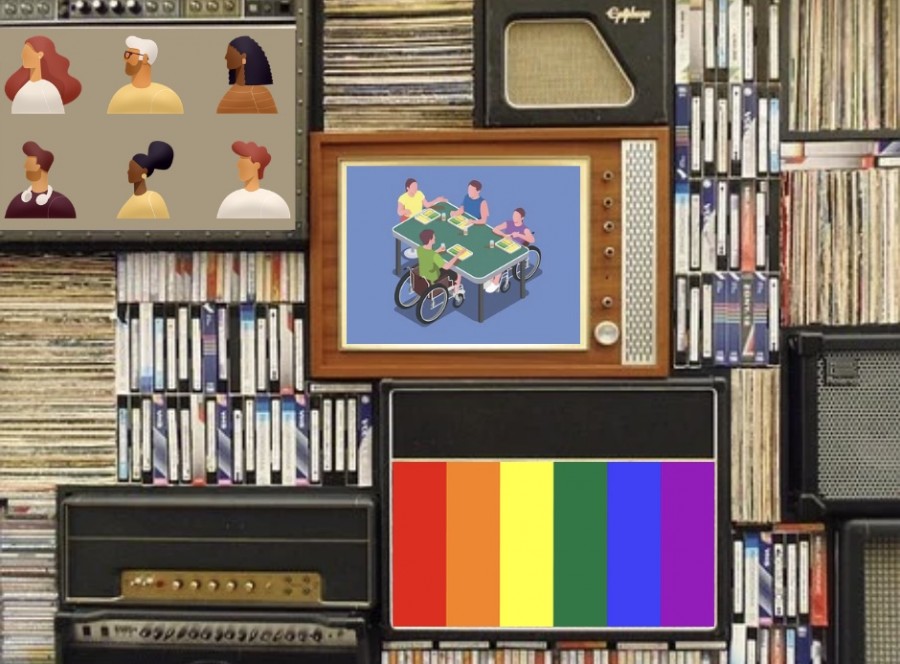 The history of representation in media has seen a great shift in recent years. Before, there was often limited or no representation of minorities and people from different backgrounds in TV shows and movies, with characters being reduced to stereotypes or token roles that did not reflect the true diversity within society.
However, today there have been significant changes towards creating better inclusion onscreen; through initiatives such as the Academy's Aperture 2025 program more equitable access and opportunities are now available for those who may have previously faced barriers when trying to enter into entertainment media.
In addition, streaming services like Netflix have provided platforms for independent creators looking to share stories about underrepresented groups – something which was almost unheard of before this technological revolution!
As we move forward it is clear that progress will continue to be made as long as both industry leaders and artists work together towards creating truly inclusive forms of entertainment that celebrate differences rather than ignoring them.
Impact of Social Movements on Diversity in Entertainment
In recent years, social movements such as Black Lives Matter and #MeToo have had a significant impact on the diversity of modern entertainment.
These movements sparked conversations in Hollywood and beyond about representation, inclusion, and how people of all backgrounds can be portrayed authentically in films, television shows, music videos, video games, and more.
This has led to an increase in diverse casting choices and storylines that better reflect the real world. The ripple effect of these progressive changes is evident across all mediums of entertainment today.
For example, there are now more female directors than ever before; greater visibility for minorities throughout filmography; increased LGBTQ+ characters appearing on TV shows; wider racial representation among lead actors or musicians; plus a greater range of cultural perspectives being shared through soundtracks.
These social movements have also encouraged new storytelling techniques which emphasize unique identities through the creative use of language – from regional dialects to non-English languages – allowing for richer stories with deeper emotional connections between viewers or listeners and their favorite characters or songs.
It's no surprise then that many artists are actively using their platforms to promote equality while also creating art inspired by current issues related to diversity (or lack thereof).
Inclusivity and Diversity in Adult Entertainment
With the rise of streaming services and the increasing importance of representation in media, there is an ever-growing need for adult entertainment to be inclusive and diverse. To keep up with this demand, many productions have taken steps towards creating a space where all people can feel welcome and accepted.
From casting decisions to stories, these efforts are aimed at providing a safe environment for everyone involved while also striving for better representation. The move towards greater inclusion has been especially seen in adult films that feature performers from different backgrounds.
This includes not only race but also gender identity as well as body type. Productions have emphasized featuring talent that accurately reflects modern society, which helps reduce stereotypes around sexuality and creates more understanding between communities.
In addition to casting diversity, storylines within adult films need to be representative of real-life experiences and relationships.
This means creating plotlines that focus on realistic scenarios rather than relying on tropes or cliches often found in such movies. Doing so allows viewers to relate more easily while also opening up conversations about topics like healthy communication styles during sex or consent practices between partners – all without losing the fun factor!
Conclusion
Today, diversity in modern entertainment is at an all-time high, with more and more outlets representing a wide range of cultures from around the world. We have come a long way since the days when only white actors were cast for lead roles; today, representation has diversified to include people of different gender identities, sexual orientations, and skin tones.
One example of this progress is Ebony Live Cams, which offers content featuring performers who are Black or African-American. This type of platform allows individuals to celebrate their culture and express themselves in ways that would not be possible without it.
Ultimately, we have made great strides towards equality but there is still work to be done for everyone to feel included within mainstream media.